Dr. Puccio is a certified CEREC® advanced trainer. He provides other dentists and their staff with the proper knowledge to expand their practices utilizing CEREC® technology with group lectures and one on one lectures in conjunction with hands on training. Dentists are able to master advanced dental techniques using Dr. Puccio's decade of CEREC® expertise. Come visit our dental offices in Wyckoff NJ and Garfield NJ to learn more.
---
CEREC® is an acronym for Chairside Economical Restorations of Esthetic Ceramics. Translated, it means that a dentist can economically restore damaged teeth in a single appointment using high quality porcelain material that matches the color, shape, and composition of natural teeth. Cone Beam CT technology allows us to diagnose and treat patients with extreme accuracy and precision by rendering high resolution 3D x-rays. Dental lasers helps us treat patients more comfortably without the need of invasive surgeries.
CEREC® Dental Technology combines in one system an optical camera, computer and milling machine within the office that allows for a perfect design replacing tooth structure and placement of the restoration all in one visit without the need of impressions and temporaries. A digital impression is taken that sends the prepared tooth's exact dimensions into a computer. Afterwards, the computer software creates a virtual restoration replacement part for the missing areas of the tooth. The software then sends the virtual restoration data to the milling machine, where the replacement part is carved out of a solid piece of tooth colored high quality porcelain or composite. The restoration is adjusted in the patient's mouth and cemented or bonded in place.
---
---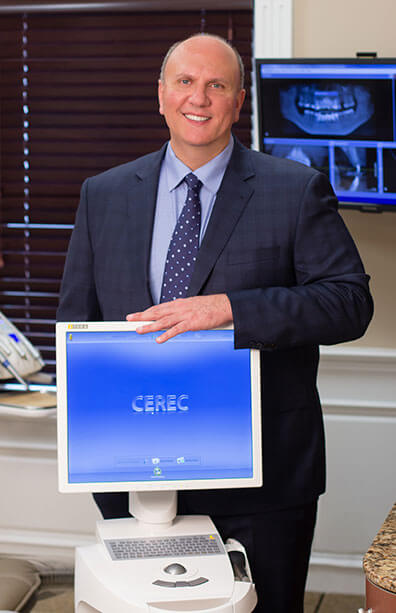 ---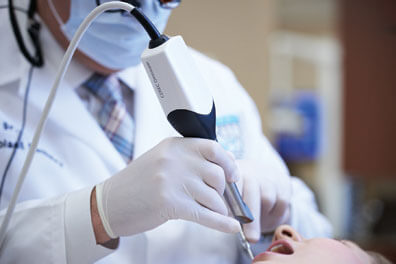 ---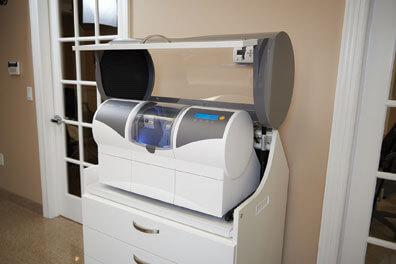 ---