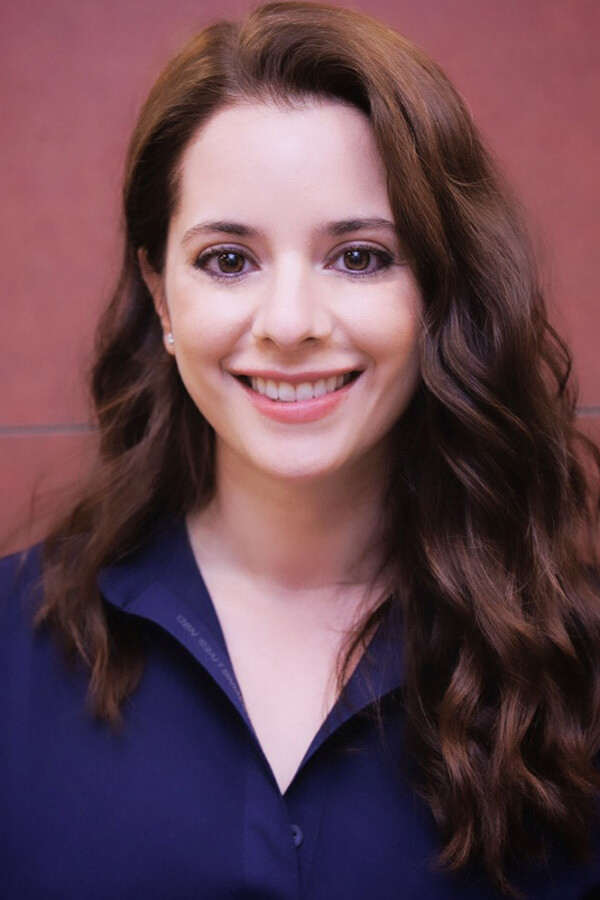 ---
Dr. Natalie Alonso completed her undergraduate studies at The University of Texas at El Paso where she was a member and officer of the Pre-Dental society. During her time there, she worked as a research assistant in a neuroscience lab where she developed her manual dexterity working under a microscope conducting micro-surgeries. It was here where she determined that she loved working with her hands. She loved the challenge and the attention to detail and so was further convinced to pursue a career in dentistry.
Upon graduation, she was admitted into the University of Guadalajara in the heart of Mexico. Here she learned about combining art and dentistry, and further grew her interest in aesthetic dentistry.
She returned to the U.S. and was admitted into the NYU College of Dentistry where she was selected to join the Honors in Aesthetics program, a highly specialized course including didactic and clinical training in cosmetic dentistry where several graduates have gone on to achieve the highest level of practice in the United States. During her final year in the program, Dr. Alonso received an international award from the American Academy of Cosmetic Dentistry for her work in anterior restorations. She is an active member of the American Dental Association and the Hispanic Dental Association.
She has joined the Midland Family Dental practice where her values and aspirations align with the overall mission to combine technology and artistry with oral care, and to sustain the highest standard for cosmetic and restorative dentistry.
---